So far, there have been only few attempts to film or stage Yeats's work, and I find it very interesting that Yeats's presence in pop culture has been, in fact, restricted to some catchy, well-known lines from his major poems in the titles and scenes of certain film productions and in book titles. However, it was not until the years 2014-15 that Yeats really started to appear in the digital sphere and in pop culture as well. I believe Yeats and his work do deserve a distinguished place in pop culture, because he has a beautiful mind and soul, thought-provoking ideas and exciting theories which would appeal to much more people if they had access to his works by virtue of popular culture and the Internet.
In pop culture, most references have been made to his poems. Certain Yeatsian expressions or lines have had extraordinary reception, such as "things fall apart; the centre cannot hold," or "turning and turning in the widening gyre / The falcon cannot hear the falconer" from 'The Second Coming', or the famous line from 'The Stolen Child' saying "Come away, O human child! / To the waters and the wild / …" or "This is no country for old men" from 'Sailing to Byzantium', and we could go on. These lines have been used and reused by contemporary writers, directors to express chaos and confusion, schizophrenia and madness (like in Elyn Saks' book The Center Cannot Hold: My Journey Through Madness"), or to voice agonies about death and aging. Some Yeatsian lines are used in political speeches as well, such as a line from "Easter, 1916" (All changed, changed utterly, / A terrible beauty is born") in Joe Biden's 2010 speech on financial crisis. And we could also mention the various musical adaptations of Yeats's poems by The Waterboys (see An Appointment with Mr. Yeats album) or by The Chieftains, Eoin Rua and Donovan.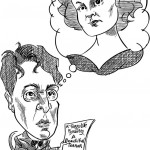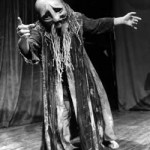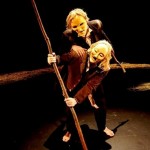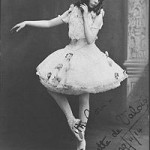 However, there have been no references to either of his plays in any film productions or contemporary literary works. What is more, rarely have his plays been staged in modern theatres and hardly anyone has dared to modernize the product of his visionary imagination on stage. The main reason for this is that Yeats—with his dream-like, ritual plays—demands extraordinary abilities from actors, dancers and the audience. Yeats modelled his plays on such excellent actors and actresses as Florence Farr, Sarah Allgood and the Fay brothers, and such mesmerizing and unmatched dancers as Ito Michio and Ninette de Valois. Also, his plays have a highly poetic quality, there is an emphasis on verse, dance, music and masks rather than on dramatic action, and most of his plays prove to be depressingly gloomy. Yet, Yeats undoubtedly contributed to modern theatre, and I am convinced that his plays could be modernized and staged provided there was a group of highly talented dancers, actors, singers and an innovative director who would accept the challenge of staging some of Yeats's unique plays.
But now, in 2015, this challenge seems to be accepted—with the help of several determined organizers, Yeats scholars, wonderful musicians and theatre companies, and by virtue of Facebook, YouTube and various websites, Yeats has blown into the digital sphere and thus into pop culture as well. In my following post, I will explain the main fields in which Yeats and his work have been reborn by 2015, in the occasion of his 150th birthday.
Sources: