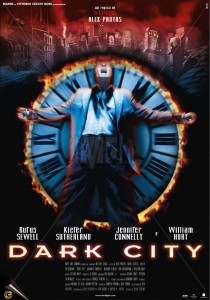 Alex Proyas, who gained fame with his 1994 cult film The Crow, raises a serious question in his 1998 movie, Dark City. A serious question but not a new one at all. What is human and what are we in general? Or as Philip K. Dick, one of the most influential science fiction authors, puts it in his essay How to Build a Universe That Doesn't Fall Apart Two Days Later: "What constitutes the authentic human being?" This is a question which was already asked by Greek philosophers as well and up till now, has not seemed to have been answered. Nevertheless, the way authors and filmmakers of our age try to find the answer or maybe even answers in plural, is to make us think with them. By watching Dark City, the same question is automatically asked by the viewers too. The film does not give us clear answers, rather lets us decide what we want to call identity. But let us take a closer look at the film in order to examine the question in detail, focusing on memories, around which the whole movie is based. Emphasis will be put on emotions as well in a future article. I do recommend readers watching the film before continuing because some spoilers will be included!
The movie is set around a species called the Strangers, an endangered extraterrestrial species, parasite spider-like creatures which use human corpses as "vehicles" (that is, they possess the bodies) and are desperately seeking a cure to their lethal disease. In order to do that, they built a city in space that resembles Earthly cities of the 1940s and abducted humans to experiment on them. As these aliens cannot bear the light, it is always dark. This is where the film's title and the entire gloomy atmosphere come from. The human inhabitants do not realize this constant darkness, because when the clock hits midnight, they fall into a coma so that the aliens can reprogram them.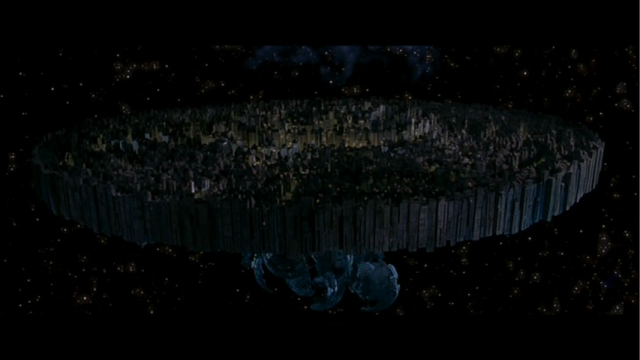 Based on this approach, even to phrase the question is not as easy as it seems like. In a way, it is reversed, because if we simply ask the question "what are we in our current state?" the simplest answer would be that the sum of the past events of our life. However, our given protagonist, John Murdoch (Rufus Sewell) wakes up in a hotel room without the ability to recall any events of his life. Later, as the plot goes on, we discover that he has no memories of his own. Instead, every midnight his mind is reprogrammed by The Strangers, implanting pre-produced alternative memories artificially. After some time, it becomes quite obvious that it is the same with all inhabitants of the city. For some reason that remains unknown throughout the whole story, and Murdoch awakens before completion of the process. So, as I already mentioned, the original question is reversed or even rephrased. We should ask in this sense "what are we now if we have no memories of what we were?" Or in another way, "who are we if what we were differs from what we remember?"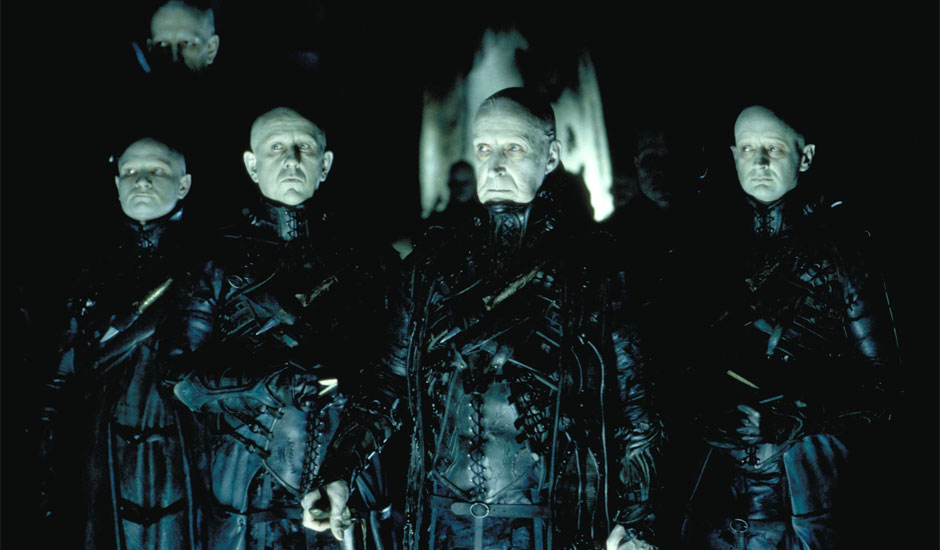 The Strangers themselves are seeking an answer to this question and hope to find a cure via answering it. The problem is that they only think on a biological level. Every midnight they reprogram the personalities of the city's inhabitants through a certain injection introduced into their foreheads, produced by a human scientist-in-captivity, Dr. Schreber (Kiefer Sutherland). They do this in hope to find out what is it that makes them what they are and believe that via finding it, they can cure themselves by self-imprinting themselves with one's memories. Consider this: if someone was a humble person in one of his/her lives, could he/she be a serial killer in another? Are the person's personality and his or her emotional responses the same when his or her memories and whole background are changed? If, for instance, someone who previously lived a happy life, can he become a murderer if made to believe that he had a dark past? This is something that I will try to answer in the next article.
Sources:
Dick, P. K. (1978). How to Build a Universe That Doesn't Fall Apart Two Days Later. Forrás: deoxy: http://deoxy.org/pkd_how2build.htm
Sources of Images: https://encrypted-tbn3.gstatic.com/images?q=tbn:ANd9GcSGyZeTDRCAQJd-9fXdQAvQmYbm4zAukJGZvYkGGpUvvCMHQ8pE gigareel.com blogspot